In Memory of Mary Ann Deitchman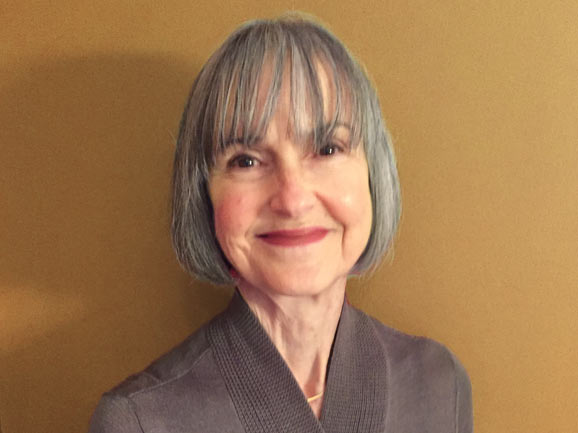 HERC's November 10th, Virtual Remembrance Event is in memory of our friend and colleague, Mary Ann Deitchman, who died April 12th. Mary Ann and Paul, her husband, have been long term supporters of HERC and Mary Ann was a member of the HERC Board and served as the HERC vice president. Mary Ann was a remarkable person and is greatly missed by all who knew her.
DOB June 28, 1947 – DOD April 12, 2020
FGF Dinner to support HEW Virtual Remembrance Program
HERC has asked Food Glorious Food to offer a special "mini Remembrance Dinner" meal in conjunction with our November 10th, Holocaust Education Week program.  We hope you will order a meal and support our local restaurant as Food Glorious Food has for years supported HERC.
The dinner menu is a choice of Brisket, Salmon or FGF Pasta plus Potato Pancakes, Israeli Salad with Pita Chips, and either Green Beans or Sautéed Spinach, then for dessert a choice of Mom's Marble or Hudson Valley Apple Cake.
The price is $50 per person (for a few dollars more, you may upgrade the dessert)
To complete the meal, a bottle of wine may be ordered separately.
To place your order, please call FGF, 850-224-9974 and ask for Matt or Eric.
Dinners must be ordered by Friday, November 6th and picked up on Tuesday, November 10th (please specify pick-up time when ordering)
Thank You to all 2020 Virtual Event Sponsors
Tallahassee Community College
Paula Walborsky
Davia and Ira Kramer
Hancock Whitney Bank
Eleanor Rosenberg
Bill Graham and Shelley Hill
Ken and Jean Boutwell
Judy and Steve Winn
Anna Marie and Brad Hartman
Julie and Michael McBride
Tallahassee Community College Foundation
Lee Hinkle
Sheri and Ken Levine
Oertel, Fernandez, Bryant & Atkinson, P.A.
Linda and Rick Hyson
Paula Smith
Prime Meridian Bank
Monica and John Rosner
Nelson Mullins, LLP
Paul Deitchman, in memory of Mary Ann Deitchman
Radey Law Firm
Duncan and Mary Ann Moore