Micro-Credential Program in Holocaust Education and Pedagogy
Content Overview
This program will cover pedagogy and methods for teaching about the Holocaust as well as historical content and context; from the rise of Nazism to the Wannsee Conference and the "Final Solution", through the aftermath of WWII and the Holocaust.
The HERC Micro-Credential Program in Holocaust Education and Pedagogy provides intensive training on methods and strategies for teaching about the Holocaust across subjects and grades. Through historical examination and interpretation skills, this program prompts participants to ask questions and think critically about why the Holocaust happened, what it means for learners today, and how we can engage others in our schools and communities to do the same.
It will assist teachers in effectively meeting state and national educational standards and state specific mandates in Holocaust education in a supportive environment facilitated by experienced education professionals.
Our program is ideal for:
Educators across all 16 counties in Northwest Florida who teach the history of the Holocaust.
Duration
6 months (Oct-March)
Begins Thurs, Oct 13, 2022
9AM-3:30PM
Tallahassee Community College
Workforce Development Building
444 Appleyard Drive
Tallahassee, FL 32304

Format
In-person, day-long session on Holocaust Education and Pedagogy, followed by 6 virtual sessions on historical content that are 2 hours in length and spaced 3-4 weeks apart
Benefits
Free parking
Free classroom materials
Breakfast & lunch provided for in-person sessions
$300 stipend for the first 50 teachers to register
All virtual meetings will be held at 6:30 central time.
Why Complete this Program?
By the conclusion of the Micro-Credential program, participants will be able to:
Demonstrate a firm understanding of Holocaust history.
Apply the skills of historical inquiry to examinations of ongoing societal issues or questions that encourage one to think deeply about one's values.
Work effectively and comfortably with primary sources, archives, and artifacts.
Differentiate between common Holocaust education pedagogies and their outcomes, including developing assessments to gauge student success.
Articulate why integrating a focus on the diversity of Jewish experience is integral to understanding the Holocaust, all that was lost, and its relevance for today.
Demonstrate an understanding of the basic history and beliefs of Judaism, including the long history of persecution towards Jews manifesting in historical and contemporary variants of antisemitism.
Develop their community or classroom-specific learning goals, lessons, and/or programs that will be immediately applicable in their teaching.
Meet the Curriculum Developers
& Program Facilitators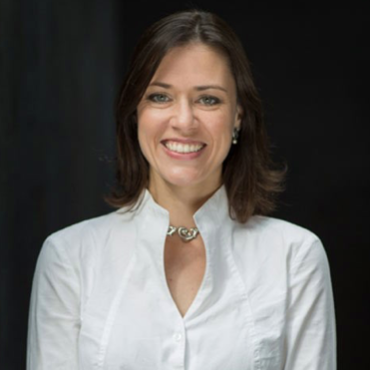 Christine Beresniova, Ph.D.
Pedagogical Facilitator and Program Developer
Dr. Christine Beresniova is a sociocultural anthropologist specializing in education policy and teacher practice. She is currently the Lead Educational Consultant for the Stan Greenspon Holocaust and Social Justice Education Center at Queens University in Charlotte, North Carolina, developing their inaugural Holocaust education pedagogy program.
Prior to this work, Dr. Beresniova served in various educational leadership roles, including the Director of Education at J Street, the Executive Director of the South Carolina Council on the Holocaust, and an Education Program Coordinator at the U.S. Holocaust Memorial Museum's Levine Institute for Holocaust Education overseeing its international programs.
She has a Ph.D. in Education Policy from Indiana University and an M.A. in International Education from the George Washington University. Her book Holocaust Education in Lithuania: Community, Change, and the Making of Civil Society (Lexington Press, 2017) won a notable mention from the Association of Baltic Studies in 2018. She has published articles about education, culture, and public policy in numerous outlets, including European Education, David Magazine, and Tablet. She received fellowships and grants from the Mandel Center for Holocaust Studies at the U.S. Holocaust Memorial Museum, the Woodrow Wilson International Center for Scholars, and the Fulbright Association, among others.
More about her academic credentials can be found on her website.
Kristin Thompson
Professional Development Facilitator, Curriculum Developer
Kristin Thompson is an experienced classroom educator and curriculum designer. She is currently the founding director of Humanus Network, an educational consulting firm dedicated to professional development training and Holocaust and human rights educational resources.
Prior to this work, she was the Educational Program Coordinator at the U.S. Holocaust Memorial Museum in Washington, D.C. For over five years, she led the Museum's flagship education programs, including the annual Arthur and Rochelle Belfer National Conference for Educators, the Museum Teacher Fellowship program, the Conference for Holocaust Education Centers (CHEC), and the Holocaust Institute for Teacher Educators (HITE).
During her tenure at the Museum, she developed and facilitated multiple, rigorous programs that annually engaged hundreds of educational leaders from around the globe. She also researched and created a museum-endorsed learning module for teacher training, Oath and Opposition: Education Under the Third Reich, which critically examines the role of teachers during the Holocaust and its applicable lessons for today. She presented this module at Holocaust education conferences around the world, including at Trinity College Dublin, Ireland and University College London (UCL), United Kingdom.
She holds a Master's degree in Educational Leadership as well as a Bachelor of Arts degree in History and Political Science, Bachelor of Science degree in Social Studies Education, and specialized licensure in Curriculum and Instruction.